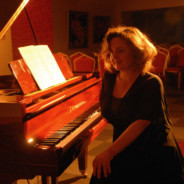 Founder and pianist of the Ateek Ensemble . Sorbonne graduate in musicology.Studied piano and music at the Ecole Normale in Paris and Trinity College of Music,London.She has studied with world famous professors and performers such as Philip Fawke, Raymond Banning, Laurent Cabasso, Ruth Nuy, Eric Vidonne, and Thian Enguyen .Zina has participated in many festivals in Jordan, Morocco, France and Vienna. She performs worldwide as soloist and accompanist and is currently teaching piano. Website: www.zinaasfourpianist.com Email:...
read more
Soprano from Lebanon, holds a higher degree in chemistry and music. Started her musical studies with prof. Nona Manoyan at the Lebanese National Conservatory. Hala has diplomas in vocal performance and opera singing from the Ecole normale de Paris, under the guidance of Caroline Dumas ,as well as a professional degree from The National Conservatory of Boulogne-Billancourt with Esthel Durand. Laureate of many concours such as : UFAM, Leopold-Bellan (excellence degree), Tremplin des Artistes 2008. She participated in many concerts and...
read more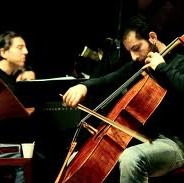 Born in Ankara in 1976. He entered Ankara State Conservatory of Hacettepe University in 1985 and studied percussion and cello with Jozsef Györfy. He completed his high school and University education with Prof. Dogan Cangal and graduated from the cello department in 1996. He then started working as a tutor at his alma mater. During his education, he gave many recitals and participated in many chamber orchestras. He recorded his first CD with the Presidential Symphony Orchestra. Erçag also recorded Metin Altıok's "Oratorio", which...
read more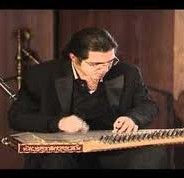 Halim started his studies on the oud then specialised in qanun.He participated with the Amman Symphony Orchestra and is a member of the Amman Arabic Music Group. He is currently teaching qanun at the Academy of Music.Halim is also a member of the music department at the Jordan Radio and Tv Corporation. He represented Jordan in Canada, Italy, France as well as several Arab Countries. Halim is also a...
read more